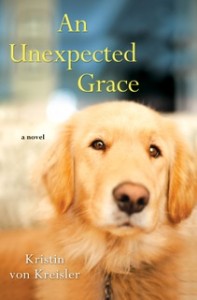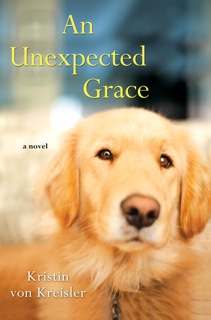 In the last few weeks as I've promoted An Unexpected Grace, people have asked why I write about animals.  My answer is simple:  There's no way I could not write about them.
I was born on October 4, the feast day of St. Francis of Assisi, and I have always been supremely sensitive to creatures.  My father took me as a child to western movies; and when cowboys dug their spurs into horses' sides, I cried so hard that he had to take me to the lobby.  During a drought in Texas, where I grew up, I worried the whole summer after third grade about the thirsty deer, raccoons, and squirrels.  All my life I rescued dogs and kitties.
As an adult, I became a freelancer for magazines but never thought of writing about animals.  Then I had an accident and injured four disks in my spine.  Unable to work for months, I lay on my office sofa with Beatrice, my beloved beagle, loyally cuddled up beside me, and I didn't know if I'd ever be pain-free enough to write again.
When your career is hanging in the balance like that, you do some serious thinking.  And I slowly realized that I'd been frittering away my life, writing about subjects that had meant nothing to me – and I'd left my heart behind in the dust.  I wondered, what's the meaning of my life?  Beatrice reminded me that, no matter our species, meaning comes by loving and helping others.  One day it occurred to me that I had always loved animals more than anything — so I should write about them and try to improve their lives.
I vowed that if I were ever strong enough to work again, I'd align my heart with my career.  And that's what I've done in articles, nonfiction books, and now a novel. I've tried to show how worthy animals are, how important they can be to us, how much they have to teach.  Every morning I get out of bed, knowing I'll work for something bigger than myself, and trying to give back to the world the love and kindness that animals have given me.