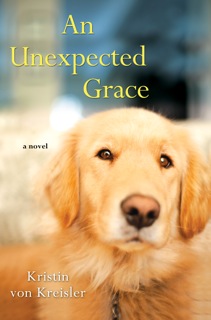 In January my new novel, An Unexpected Grace, will be available on Amazon and in bookstores.  Since last summer, I've been preparing for the launch.  I set up a website and author pages on Amazon, Goodreads, LibraryThing, Google+, and Pinterest.  I've learned to tweet and have coaxed everyone I've ever met in my entire life to be my friend on Facebook.
When I look up from my computer screen, I shake my head with wonder that a writer's life could change so drastically in a few years.  Before, I wrote a book and then promoted it in bookstores and on radio and TV — a month, and that was it.  Now promotion has become a permanent part of my lifestyle.  For hours every day I search online for pictures to pin on Pinterest boards and for interesting information to tweet.  Sometimes I feel overwhelmed, as if social media is swallowing me in one big technological gulp.
Social media is fascinating, often mesmerizing, and I love my Internet connections with people.  But I've asked myself, When am I supposed to write more books?  Have I left behind my sacred mission of showing animals' importance?  Am I lost in a forest of demands that will keep me forever from my life's work?
Not long ago while mulling these questions, I went to my garden, which is my greatest place of solace, and began weeding my chard and kale patch.  A storm gathered, lightning flashed across the sky, and thunder rolled like kettle drums.  With a shiver, I thought, It's not safe here.  Suddenly it occurred to me that I wasn't just thinking about a lightning strike.  It also wasn't safe for me to have strayed so far from my vocation as an animal writer.  I was in danger of the Internet tugging me from my purpose.  A worthy insight.
I didn't shake a carrot at the heavens like Scarlet O'Hara, but I did vow to keep writing my books.  Last week I sent my agent a proposal for another novel –  of course, about an animal.  Today I tweeted all morning.  I'm determined to keep all balls in the air because I'm grateful for my readers and my work.